The body positivity movement — while rooted in good intentions — has spiraled out of control and promotes lifestyles that are not physically or mentally healthy, a man in the middle of a weight-loss journey said. 
"I can say that when I was about 400 pounds, that wasn't a positive thing for my body," Dave Danna, a 30-year-old from South Carolina, told Fox News. "I feel like what I am doing right now is body positivity and what I am getting towards is a healthy size."
Danna's weight gain began after he graduated from college and continued for years until he reached a tipping point in 2022. He noticed everyday tasks like tying his shoes became difficult. He struggled to help the movers move him out of his house. Seatbelts started not to fit him.
Finally, when he stepped on his scale, the machine couldn't give him a weight because he exceeded its 400-pound limit.
MAN ON WEIGHT LOSS JOURNEY SAYS BODY POSITIVITY MOVEMENT 'NOT FOR ME':
WATCH MORE FOX NEWS DIGITAL ORIGINALS HERE
"I was getting to the point where I was concerned about my life on a daily basis," Danna said. "That sort of was my coming to Jesus moment."
The body positivity movement has gained attention in recent years, promoting acceptance of all bodies regardless of size, skin tone, gender and physical abilities to combat unrealistic beauty standards seen in Hollywood and other media. But critics argue activists have taken body positivity too far and push unhealthy lifestyles like obesity, which, according to Harvard University, increases the risk of dying from cardiovascular disease by over 50% and stroke by 64%. 
In December, Time Magazine published "The White Supremacist Origins of Exercise," while Cosmopolitan magazine featured plus-sized models on covers in 2021 that read "This is Healthy!" 
BILL MAHER SLAMS AMERICA'S 'FAT ACCEPTANCE' MOVEMENT AS 'ORWELLIAN,' SUPPORTERS HAVE 'BLOOD ON THEIR HANDS'
"I would agree that we should find beauty and positivity other than unrealistic beauty standards," Danna told Fox News. "And this seems to me to be almost like a yo-yo all the way in the opposite direction."
"What I don't understand is any type of messaging that would have said that when I was over 400 pounds there wasn't a health issue there," he added. "Because morbid obesity is not healthy."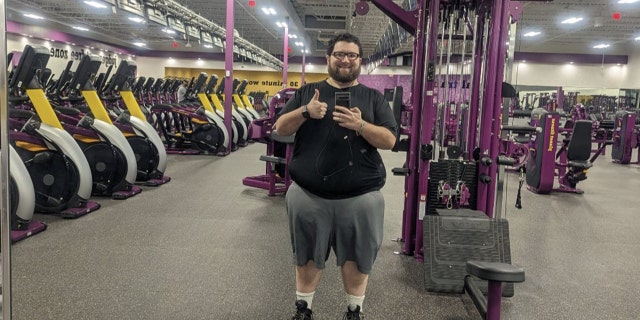 Danna booked an appointment with a doctor to get blood work done, joined a gym and started to change his eating habits. Over the past six months, he lost nearly 60 pounds. 
"I feel better," he told Fox News. "I've built constructive and healthy habits to get me to where I want to go. But really the journey is just beginning."
Danna wakes up at 4 a.m. every day to hit the gym before work. He's gained thousands of social media followers since he began posting motivational content about his weight loss journey.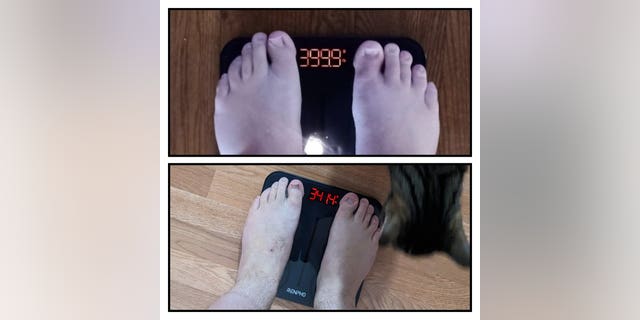 CLICK HERE TO GET THE FOX NEWS APP
"Building that self-confidence, building the daily feeling of accomplishment has done more for my positive mental health than I had expected," Danna said. "I think it's a bigger victory for me personally than the weight loss."
Danna said the body positivity movement's overall message is "not for me."
"Not to say that the underlying aspects of finding beauty and positivity in different types of bodies isn't legitimate," Danna said. "It's just that we can't seem to find a common ground where we can be healthy and positive."
To watch the full interview with Danna, click here. 
Source link

————————————
For More Updates & Stories Please Subscribe to Our Website by Pressing Bell Button on the left side of the page.